Clueless Cast And Storyline
Clueless Cast: Clueless is a 1995 American coming-of-age teen comedy film written and directed by Amy Heckerling. It stars Alicia Silverstone, Stacey Dash, Paul Rudd, Dan Hedaya, and Brittany Murphy. Clueless was produced by Scott Rudin and Robert Lawrence. It is loosely based on Jane Austen's 1815 novel Emma, with a modern-day setting of Beverly Hills. The plot centers on Cher Horowitz, a high school student, who befriends a new student named Tai Frasier and decides to give her a makeover.
Cher, a high school student in Beverly Hills, must survive the ups and downs of adolescent life. Her external demeanor at first seems superficial, but rather it hides her wit, charm, and intelligence which help her to deal with relationships, friends, family, school, and the all-important teenage social life.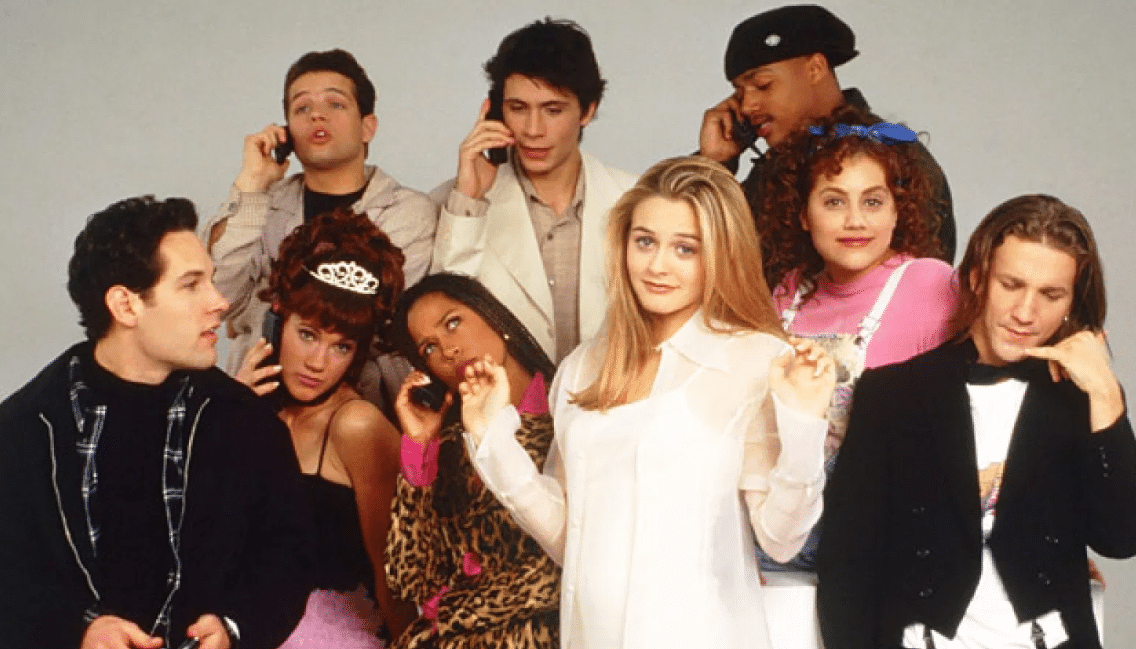 The film grossed $56.1 million in the United States. It has received generally positive reviews from critics and is considered to be one of the best teen films of all time. Clueless has developed a cult following and has a continuing legacy. The film was followed by a spin-off television sitcom, series of books, and Paramount Studios has announced that they are producing a remake.
Cast Of Clueless
Alicia Silverstone
Silverstone played Bronson Alcott High School queen bee Cher Horowitz. Post-Clueless, the actress played Batgirl in 1997's Batman & Robin and Eve in 1999's Blast From the Past. She married S.T.U.N. rocker Christopher Jarecki in June 2005; they welcomed a son, Bear Blu, in May 2011.
Paul Rudd
Rudd played Josh Lucas, Cher Horowitz's ex-stepbrother and love interest. He soon landed roles in 1996's Romeo + Juliet, 1998's The Object of My Affection and 2001's Wet Hot American Summer.
Brittany Murphy
Murphy played transfer student Tai Fraiser. She later earned acclaim for roles in Girl, Interrupted and Riding in Cars With Boys. Murphy briefly romanced her Just Married costar Ashton Kutcher from 2002 to 2003.
Stacey Dash
Stacey Dash played Dionne, Cher's best friend and fashion sidekick. Dash reprised her role in the "Clueless" TV series for three years and has starred in a number of films and shows, including CBS's "The Game."
Donald Faison
Donald Faison had a supporting role in the film as Murray, Dionne's long-term boyfriend. His more recent credits include a part in 2013's "Kick Ass 2," "Robot Chicken," "Ray Donovan," and the Netflix movie "Game Over, Man!"
Elisa Donovan
Elisa Donovan was Amber Mariens, Cher's nemesis and competitor in the realm of fashion and popularity. Cher called her a "Monet" because, like one of his paintings, "far away [she's] OK, but up close it's a big old mess."
Clueless Movie Cast
Alicia Silverstone – Cher
Stacey Dash Stacey Dash – Dionne
Brittany Murphy Brittany Murphy – Tai
Paul Rudd Paul Rudd – Josh
Donald Faison Donald Faison – Murray
Elisa Donovan Elisa Donovan – Amber
Breckin Meyer Breckin Meyer – Travis
Jeremy Sisto Jeremy Sisto – Elton
Dan Hedaya Dan Hedaya – Mel Horowitz
Aida Linares Aida Linares – Lucy
Wallace Shawn Wallace Shawn – Mr. Wendell Hall
Twink Caplan Twink Caplan – Miss Toby Geist
Justin Walker Justin Walker – Christian
Sabastian Rashidi Sabastian Rashidi – Paroudasm
Herb Hall Herb Hall – Principal
Julie Brown Julie Brown – Ms. Stoeger
Susan Mohun Susan Mohun – Heather
Nicole Bilderback Nicole Bilderback – Summer
Ron Orbach Ron Orbach – DMV Tester
Sean Holland Sean Holland – Lawrence
Roger Kabler Roger Kabler – College Guy
Jace Alexander Jace Alexander – Robber
Josh Lozoff Josh Lozoff – Logan
Carl Gottlieb Carl Gottlieb – Priest
Joseph D. Reitman Joseph D. Reitman – Student
Anthony Beninati Anthony Beninati – Bartender
Micki Duran Micki Duran – Dancer
Gregg Russell Gregg Russell – Dancer (as Greg Russell)
Jermaine Montell Jermaine Montell – Dancer
Danielle Eckert Danielle Eckert – Dancer (as Daniella Eckert)
Clueless Cast Now
Alicia Silverstone
After 'Clueless' this leading lady went on to play Batgirl opposite George Clooney in 'Batman & Robin', took on the title role in a TV show, 'Miss Match', and caused trouble for the gang in 'Scooby-Doo 2'.
Paul Rudd
Since then Paul Rudd has had parts in 'Romeo + Juliet', 'The Cider House Rules', 'The 40-Year-Old Virgin' and let's not forgot that run as Phoebe's other half, Mike in 'Friends'.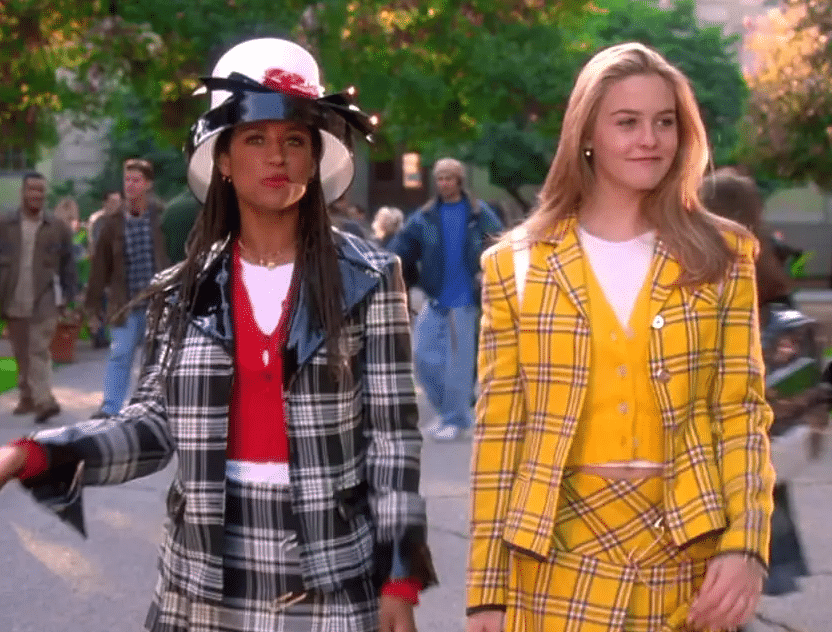 Stacey Dash
Stacey Dash played Cher's BFF, Dionne in the '90s romcom. With more style in her little finger than our whole bodies, we used to drool over her daring outfits. Picture: Rex
Brittany Murphy
Murphy played Tai Frasier, the new girl in school who rises up the popularity ranks with Cher and Dionne's help, in Clueless and starred in subsequent films Girl, Interrupted, 8 Mile, Just Married and Uptown Girls before she tragically passed away in 2009. The actress appeared posthumously in 2014's Something Wicked.
Donald Faison
Faison's character in the teenage comedy, Murray Duvall, is best remembered for constantly bickering with long-time girlfriend Dionne (played by Stacey Dash). Since starring in Clueless, the actor has appeared in Remember the Titans and Kick-Ass 2 and scored his best-known role as Dr. Christopher Turk on the hit series Scrubs.
Who Is Josh In Clueless?
Josh Lucas is a character on the 1995 film, Clueless. Cher's ex-stepbrother, as Mel had been married to Josh's mother five years earlier.
How Old Is Josh In Clueless?
Cher is barely 16 years old and Josh is a college freshman (which means we should suppose that he's no older than 19). That means that she is under 18 and he is over 18, and that's when things can get legally sticky.
What Is The Girl's Name In Clueless?
Then: Silverstone had her career-defining performance as spoiled rich girl Cher Horowitz in 'Clueless.' We first saw Silverstone in 1992 playing Kevin Arnold's dream girl on an episode of 'The Wonder Years.' The next year she made her film debut in 'The Crush.'
Is Clueless Based On Emma?
Clueless is an American comedy film loosely based on Jane Austen's Emma. it stars Alicia Silverstone as the main character 'Cher Horowitz', who is the appropriation of Jane Austen's Emma Woodhouse. Cher is a beautiful, wealthy, and popular student, daughter of a very known lawyer, and whose mother is long since dead.