Love 2015 Cast And Reviews
Love 2015: Love is a 2015 erotic drama art film written and directed by Gaspar Noé. The film marked Noé's fourth directorial venture after a gap of five years. It had its premiere at the 2015 Cannes Film Festival and was released in 3D.
Murphy is an American cinema school student, living in Paris. He had a French girlfriend, called Electra, whom he dated for two years. One day, they met and had a no-strings-attached threesome with another woman, a young blonde Danish teenager named Omi, as a way to add some excitement to their love life. But later, he had sex with her behind Electra's back, as a result of which Omi became pregnant.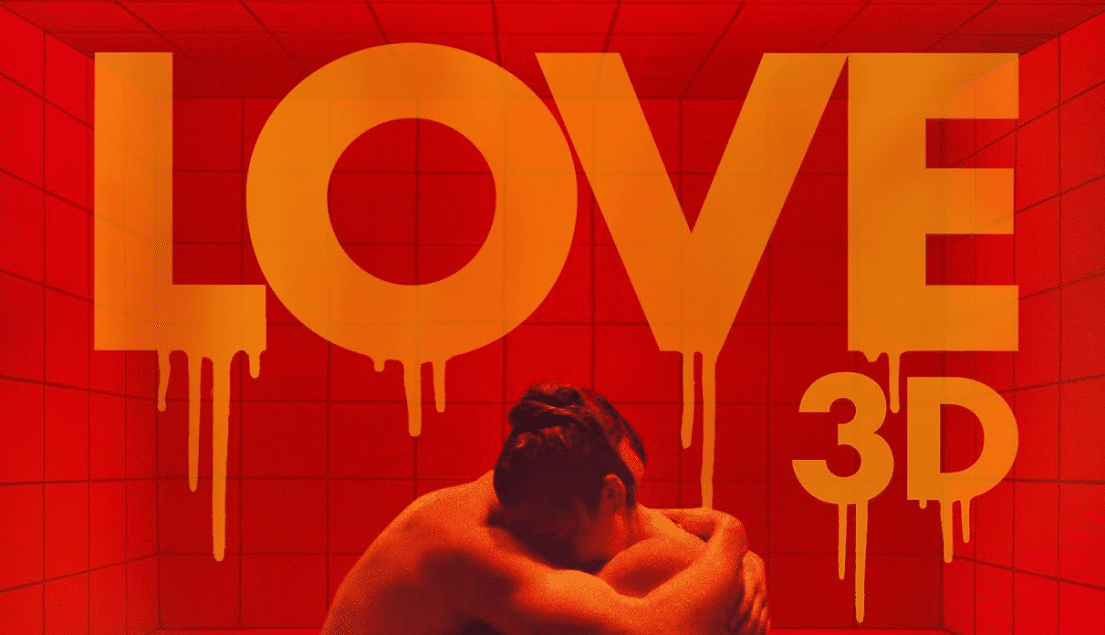 This unplanned pregnancy ended the relationship between Murphy and Electra on a horrible note, and it forced Murphy to marry Omi. In one morning, Electra's mother, Nora, phones him to ask if he's heard from Electra, because she hasn't heard from her for three months, and given her daughter's suicidal tendencies.
Love Movie 2015
Taboo French auteur Gaspar Noe has a clear mission with his latest arthouse voyeuristic treat simply titled Love, and he bashes that point relentlessly over your head like that guy in Irreversible repeatedly smashing another guy's face in with a fire extinguisher. Seriously, if you haven't seen that movie, either watch it or at least check out that aforementioned scene; it's literally the most violent moment in all the history of cinema, and more importantly, one of the biggest contributing factors as to why I'm such a dedicated fan of the director.
On a rainy January 1st morning, Electra's mother, Nora, phones Murphy at his small Paris apartment, where he lives with Omi and their 18-month-old son named Gaspar, to ask him if he has heard from Electra, because Nora has not for three months, and given Electra's suicidal tendencies, Nora is really worried. For the rest of this day, Murphy recalls his relationship with Electra in a series of fragmented, nonlinear flashbacks; how they first met in Paris, their quick hookup, and their lives over the next two years which is filled with drug abuse, rough sex and tender moments.
Back to my point, Love is Gaspar Noe asking audiences the age-old question of why sex has to be so unrealistic, tame, boring, shy; and unremarkable whenever in the context of film. Naturally, we know it is a matter of mainstream censors and artistic restraints holding filmmakers back, but considering that love is the strongest emotion a living entity could feel, would it really be that bad and out of place to showcase it with genuine enthusiasm and raw passion?
Love 2015 Trailer
Summary: Murphy is an American living in Paris who enters a highly sexually and emotionally charged relationship with the unstable Electra. Unaware of the seismic effect it will have on their relationship, they invite their pretty neighbor into their bed.
Love Movie 2015 Cast
Aomi Muyock – Electra
Karl Glusman Karl Glusman – Murphy
Klara Kristin Klara Kristin – Omi
Ugo Fox Ugo Fox – Gaspar
Juan Saavedra Juan Saavedra – Julio
Gaspar Noé Gaspar Noé – Noe (as Aron Pages)
Isabelle Nicou Isabelle Nicou – Nora / Electra's mother
Benoît Debie Benoît Debie – Yuyo
Vincent Maraval Vincent Maraval – Lieutenant Castel
Déborah Révy Déborah Révy – Paula (as Deborah Revy)
Xamira Zuloaga Xamira Zuloaga – Lucile
Stella Rocha Stella Rocha – Mami
Omaima S. Omaima S. – Victoire
Crew
Gaspar Noé -Director, Editor, Producer, Screenwriter
Alexandre Lerouge-Visual Effects
Benoit Debie-Yuyo, Cinematographer
Brahim Chioua-Producer
Celine Vh-Hair Styles
Clarisse Domine-Makeup
David Scherer-Makeup
Denis Bedlow-Editor
Edouard Weil-Producer
Emmanuelle Pastre-Costume/Wardrobe
Gaspar Noé-Director, Editor, Producer, Screenwriter
Gaspar Noé-Director, Editor, Producer, Screenwriter
Gaspar Noé-Director, Editor, Producer, Screenwriter
Jerome Gonthier-Sound Editor
Ken Yasumoto-Re-Recording Mixer, Sound/Sound Designer
Ken Yasumoto-Re-Recording Mixer, Sound/Sound Designer
Lourenço Sant'anna-Executive Producer
Marco Casanova-Sound Editor
Rodrigo Teixeira-Producer
Samantha Benne-Production Designer
Vincent Maraval-Lieutenant Castel, Producer
Virginie Verdeaux-Art Director
Xavier Allard-Visual Effects
Love (2015) Movie Reviews
Even with its abundant flaws and its willingness to embarrass itself this strange and extraordinary film never lost me and never let me go; it wrapped me in a dreamlike rapture and then in a sense of profound and nearly universal personal tragedy.
This is not a rich, novelistic tapestry of humanity; this is a solipsistic world, enclosed on all sides by the director's ego. But the entrapment is vivid and poignant. Look past all the beautiful people fucking, and you realize that Love is sad in all the right ways.
The couplings have an artful intensity lacking in pornography, which favors

Love Movie 2015 Cast

and disconnectedness, and the lighting — well, the best thing in the movie is the look of it all, which in a tony sex-flick counts for a lot.

In "Love," Murphy essentially relives a past life. He is not however in control of his emotions, so his memories are fragmented, and out of order. He recalls Electra because her mother calls him, giving him a sentimental oasis to cling to in order to escape his life with Omi.
Good camerawork only goes so far. "Love" drags on and on, alternating between arguments and intimacy, break-ups and make-ups.