Dirty Dancing Cast And Storyline
Dirty Dancing Cast: Dirty Dancing is a 1987 American romantic drama dance film written by Eleanor Bergstein, produced by Linda Gottlieb, and directed by Emile Ardolino. It stars Jennifer Grey as Frances "Baby" Houseman, a young woman who falls in love with dance instructor Johnny Castle (Patrick Swayze) at a holiday resort.
Who didn't love Dirty Dancing? If you spent the better part of your childhood pretending to do the iconic lift scene from Dirty Dancing, you're definitely not alone. At the lake, in the pool, off the sofa — countless '90s kids (and even younger generations) have risked limbs and collected bruises in pursuit of perfecting the classic moment between Baby Houseman and Johnny Castle. Nostalgia reigns supreme where this 1987 flick is concerned.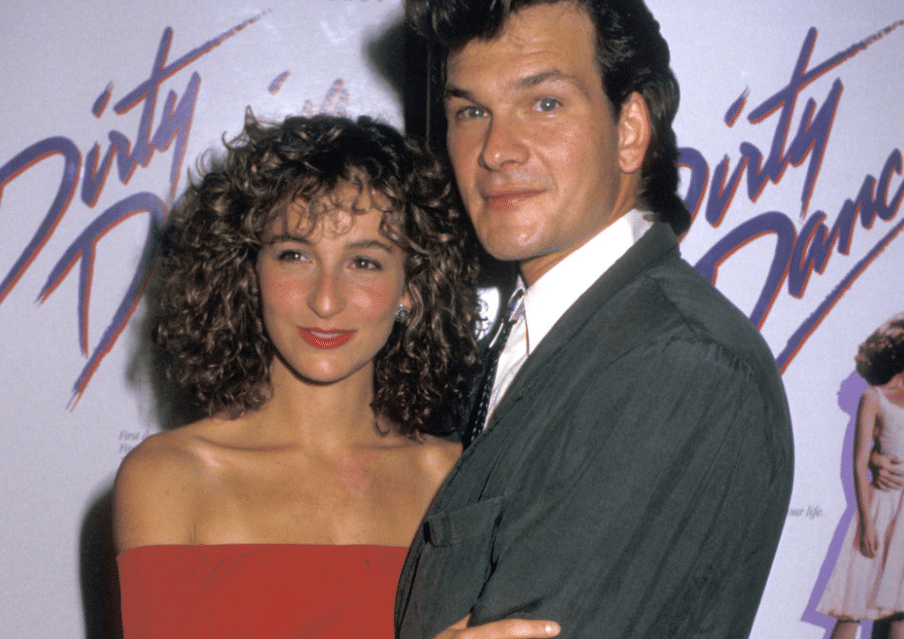 The film was based on screenwriter Eleanor Bergstein's own childhood. She originally wrote a screenplay for the Michael Douglas film It's My Turn, but ultimately ended up conceiving a story for a film which became Dirty Dancing. She finished the script in 1985, but management changes at MGM put the film in development hell. The production company was changed to Vestron Pictures with Emile Ardolino as director and Linda Gottlieb as producer. Filming took place in Lake Lure, North Carolina, and Mountain Lake, Virginia, with the film's score composed by John Morris and dance choreography by Kenny Ortega.
Dirty Dancing 2017 Cast
Abigail Breslin as Baby Houseman
Sarah Hyland as Lisa Houseman
Debra Messing as Marjorie Houseman
Colt Prattes as Johnny Castle
Katey Sagal as Vivian Pressman
Nicole Scherzinger as Penny Rivera
Bruce Greenwood as Dr. Jake Houseman

Dirty Dancing 2017 Cast
Dirty Dancing Storyline
In 1963, Frances "Baby" Houseman, a sweet daddy's girl, goes with her family to a resort in upstate New York's Catskill Mountains. Baby has grown up in privileged surroundings and all expect her to go on to college, join the Peace Corps and save the world before marrying a doctor, just like her father. Unexpectedly, Baby becomes infatuated with the camp's dance instructor, Johnny Castle, a man whose background is vastly different from her own. Baby lies to her father to get money to pay for an illegal abortion for Johnny's dance partner.
She then fills in as Johnny's dance partner and it is as he is teaching her the dance routine that they fall in love. It all comes apart when Johnny's friend falls seriously ill after her abortion and Baby gets her father, who saves the girl's life. He then learns what Baby has been up to, who with and worse, that he funded the illegal abortion. He bans his daughter from any further association with "those people". In the first deliberately willful … Written by Amanda W, amended by Linda C.
Dirty Dancing Remake Cast
Abigail Breslin as Frances "Baby" Houseman.
Colt Prattes as Johnny Castle.
Sarah Hyland as Lisa Houseman.
Nicole Scherzinger as Penny.
Tony Roberts as Max Kellerman.
J. Quinton Johnson as Marco.
Shane Harper as Robbie Gould.
Trevor Einhorn as Neil Kellerman.
Abigail Breslin – Baby
Taking over for Jennifer Grey in Dirty Dancing will be Abigail Breslin. Breslin started making commercials when she was only three-years-old and had her first major film role in 2002's Signs. She went on to have her breakout in Little Miss Sunshine in 2006, a part that garnered her a Best Supporting Actress Oscar nomination.
Colt Prattes – Johnny
Colt Prattes is not a name many of you will know, but I bet a lot of people would recognize his most famous bit of work. Prattes, who will be taking on the role Patrick Swayze immortalized as Johnny, starred with pop star P!nk in the video for her song "Try."
Debra Messing – Marjorie Houseman
Alright, I know this seems like a bit of a surprising choice, but Debra Messing has indeed been signed to play Baby's devoted mother and meticulous Houseman family housewife. Messing is, of course, very well-known for her part as half of the main duo on NBC's Will & Grace for eight years.
Dirty Dancing Moments
The Framing Story
Confusingly enough, the Catskills-set tale begins with a helicopter shot of the Manhattan skyline? It's 1975 for some reason, and a bunch of hastily costumed extras are standing outside a Broadway theater that's showing a sold-out production of something called Dirty Dancing: The Musical.
The Dirty Dancing Isn't Dirty
The moment when the original Dirty Dancing blows wide open is when buttoned-up Baby finds herself inside a packed, sweaty staff party where Kellerman's working classers are grinding against each other with impunity.
It's a Musical Kinda?
Blair and Sharzer seemed to have half-decided to make Dirty Dancing a musical without fully committing. The remake features most of the Sixties and Eighties tunes from the original soundtrack but made some of them sung by the actors and others played as incidental music.
Who Were The Dancers In Dirty Dancing?
It stars Jennifer Grey as Frances "Baby" Houseman, a young woman who falls in love with dance instructor Johnny Castle (Patrick Swayze) at a holiday resort. The film was based on screenwriter Eleanor Bergstein's own childhood.
Who Played Johnny's Cousin In Dirty Dancing?
Jennifer Grey-Baby Houseman
Patrick Swayze-Johnny Castle
Jerry Orbach-Jake Houseman
Cynthia Rhodes-Penny Johnson
Who Has Died From Dirty Dancing?
Swayze died in September 2009 at the age of 57 following a battle with pancreatic cancer. "Patrick Swayze passed away peacefully today with family at his side after facing the challenges of his illness for the last 20 months," his rep told PEOPLE at the time.
How Old Was Jennifer Gray In Dirty Dancing?
The actress was actually 27 years old when she portrayed 17-year-old Frances "Baby" Houseman. Jennifer now plays Judy Myers in the Amazon Studios comedy, Red Oaks.