Lily Cole Net Worth And Biography
Lily Cole: Lily Luahana Cole (born 27 December 1987)is an English model, actress and entrepreneur. Cole pursued a modelling career as a teenager and was listed in 2009 by Vogue Paris as one of the top 30 models of the 2000s. She was booked for her first British Vogue cover at age 16, named "Model of the Year" at the 2004 British Fashion Awards, and worked with many well-known brands, including Alexander McQueen, Chanel, Louis Vuitton, Jean Paul Gaultier and Moschino.
Her advertising campaigns have included Longchamp, Anna Sui, Rimmel and Cacharel. Lily began working as an actress when she was 6 years old, then returned to film when she was 16 in Marilyn Manson's adaptation of Alice in Wonderland. In 2009 she played the female lead in Terry Gilliam's The Imaginarium of Dr Parnassus. Since then she has made over fifteen films with esteemed directors including Sally Potter, Shekhar Kapur, Roland Joffe, Mary Harron and Rian Johnson; performed at the Globe theatre and The Old Vic theatre.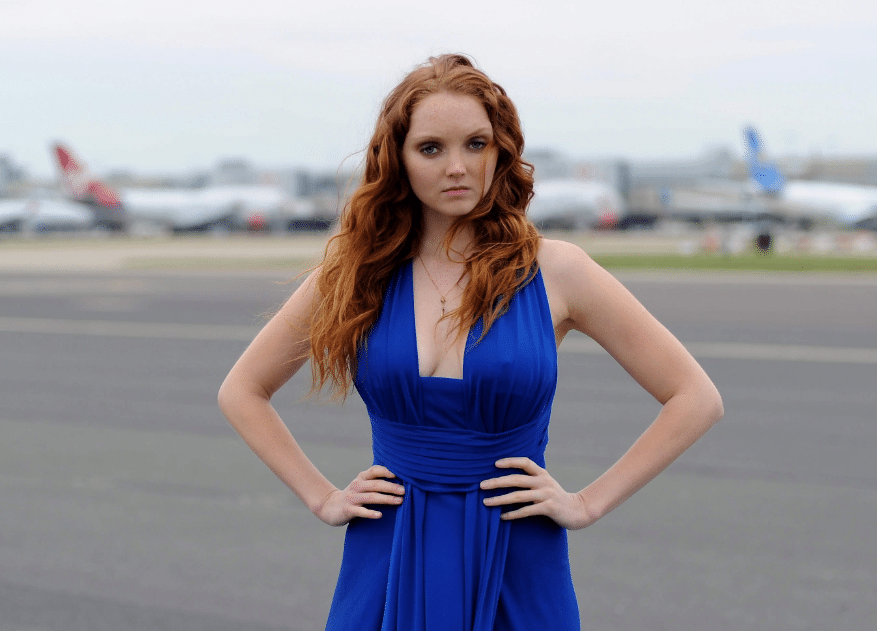 Art For Sky Arts
Lily wrote and presented a six-part TV series on contemporary art for Sky Arts, shoots photography and directed her first short film Wild Rubber in 2012. Cole's first leading role as an actress was as Valentina in the 2009 film The Imaginarium of Doctor Parnassus. Her other film work includes Passages, a short directed by Shekhar Kapur, and There Be Dragons directed by Roland Joffé. In 2013 Cole founded impossible.com, an innovation group and incubator (previously a gift economy social network which is now renamed to Impossible People).
Lily has worked with notable photographers and artists from Steven Meisel to Gilliam Wearing. She was the youngest model to appear on the cover of British Vogue, and was listed by French Vogue as one of the top 30 models of the 2000s. As an advocate for sociopolitical and environmental issues, Lily has employed technology, writing, filmmaking and public speaking as means to build awareness and encourage dialogue.
Lily Cole Star Wars
Now that The Last Jedi is finally in theaters, a lot of its secrets have come tumbling out. We're not talking about who is related to whom, or which beloved character didn't make it out of the movie alive—we mean all the little cameos and casting Easter eggs that Rian Johnson peppered into his first of many Star Wars films. Spoilers for the plot of The Last Jedi below but really, if you're reading this and haven't seen the movie yet, then the dark side has already won.
Also, if you're in a mood to argue over what technically constitutes a "cameo," then this is not the article you're looking for. We'll start with the most popular and also most controversial entry on the list. It has long been rumored that Prince William and Prince Harry, actor Tom Hardy, and pop legend Gary Barlow would appear as stormtroopers in The Last Jedi. The scene, reportedly, took place in an elevator where the four soldiers were guarding John Boyega's Finn.
Lily Cole Jack Dorsey
Lily Cole, 25, has split from her Twitter founder boyfriend Jack Dorsey. In January, supermodel Lily, right, was spotted aboard Jack's yacht in St Barts in the Caribbean – and their romance sent the Twittersphere into overdrive. But last week, Jack went on holiday to Japan with New York yoga instructor Kate Greer. Petite blonde Kate, 28, posted pictures and a video of herself cuddling up to Jack, 36, in the Tokyo district of Golden Gai.
Cole has been feature in countless fashion magazines, including pretty much every version of Vogue, has walked the runway for designers including Dior, Gaultier, Hermes and Lacroix, and has starred in several movies including last year's Snow White & the Huntsman as Greta. Here's hoping this means one more gorgeous redhead will be gracing the Bay Area!
There were hints in February that all was not well between Jack and Lily, a Cambridge graduate and the brains behind altruistic social-network site Impossible.com, when the couple had a row at San Francisco airport.
Lily Cole Net Worth
Lily Cole is an English model and actress who has a net worth of $14 million. Born Lily Luahana Cole on 27 December 1987, in Torquay, Devon, England, she is a model-turned-actress that entered the limelight in a fortnight. It was her trademark red hair and pixie features that turned her into a bankable model shortly after being discovered at the age of fourteen.
Often seen on the covers of Italian Vogue or in Prada commercials, she was surrounded by controversy in 2008 when she posed nude in a pictorial for the French edition of Playboy. This negative publicity turned a good thing as Cole became more ever-present than ever.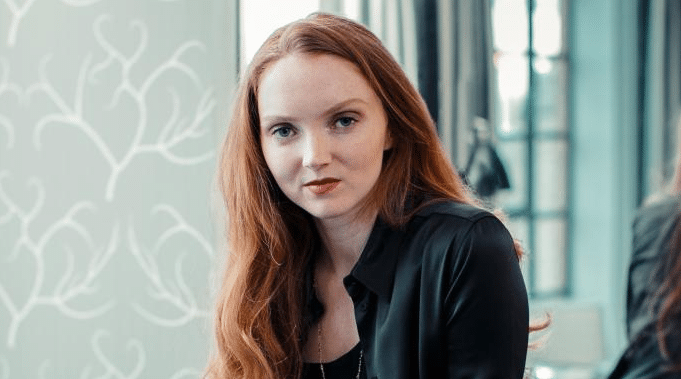 As an actress, Lily earns a decent amount of money and fame in the field of the entertainment industry. As per online sites, her estimated net worth said to be $14 million as of 2019. However, her salary is yet to be disclosed. Further, her modeling career and working as an entrepreneur adds up her fortune as well.
Lily Cole Relationship
Reflecting on her personal life, Cole started dating an American actor Enrique Murciano in 2009. But, in 2011 February it was reported that they had broken up after two and a half years. She is unmarried now but lived in a relationship with Kwame Ferreira. The duo has been together, since 2012. Lily also has two-year-old daughter Wylde with him.