Ballet Dancer Alexander Godunov Biography
Alexander Godunov: He was born on Sakhalin Island at the far eastern end of the former Soviet Union and began studying dance at age 9 in the Riga State Ballet School. He later said his mother put him there to prevent his becoming "a hooligan". One of his classmates and friends at the school was Mikhail Baryshnikov. After graduating he toured with the Moscow Classical Ballet. He joined the Bolshoi in 1971; there he received rave reviews for the lead in "Swan Lake", "Giselle" and other classical and contemporary works.
Alexander Borisovich Godunov (November 28, 1949 – May 18, 1995) was a Russian-American ballet dancer and film actor. He was a member of the Bolshoi Ballet and became the troupe's Premier danseur. In 1979, he defected to the United States. Soviet overseers for the troupe immediately put his wife on a flight back to the Soviet Union. Initially the United States did not allow the flight to leave, resulting in a diplomatic incident between the two nations.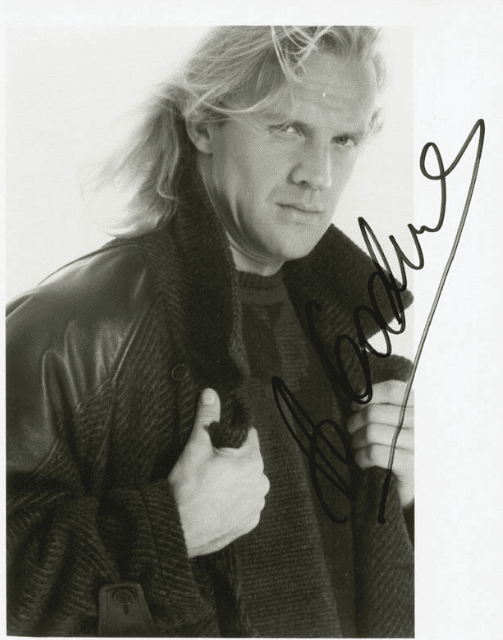 In 1973 he won a gold medal at the Moscow International Competition. The same year he received more praise when the Bolshoi toured the United States. He was then marked as a potential defector and not allowed to tour for five years. In August 1979 he did defect. The story grew in importance when his ballerina wife returned to the USSR a few days later. He joined the American Ballet Theater and danced with it until 1982 when he and its director Baryshnikov had a falling out.
Alexander Godunov Movies
The Dogfighters-Lothar Krasna(1996)
North-Amish Dad(1994)
The Runestone-The Clockmaker(1992)
Waxwork II: Lost In Time-Scarabus(1992)
Die Hard-Karl(1988)
The Money Pit-Max Beissart(1986)
Witness-Daniel Hochleitner(1985)
Alexander Godunov Cause Of Death
Alexander Godunov, the lithe dancer with the long flaxen hair and a brooding manner who created an international stir when he defected from the Soviet Union in 1979, was found dead Thursday. Paramedics called to his Shoreham Drive home in West Hollywood found him about noon, said Los Angeles County Sheriff's Sgt. Bob Minutello. Godunov was 45. Minutello said Godunov's physician, Dr. Maurice Levy, would list the death as natural causes. Levy declined to comment on his patient's death.
Godunov came to the United States in 1979 after spending 13 years with the Bolshoi Ballet. He joined the American Ballet Theatre in New York, dancing there for the next three years until he had a falling out with the ABT's artistic director, Mikhail Baryshnikov, also a Soviet defector.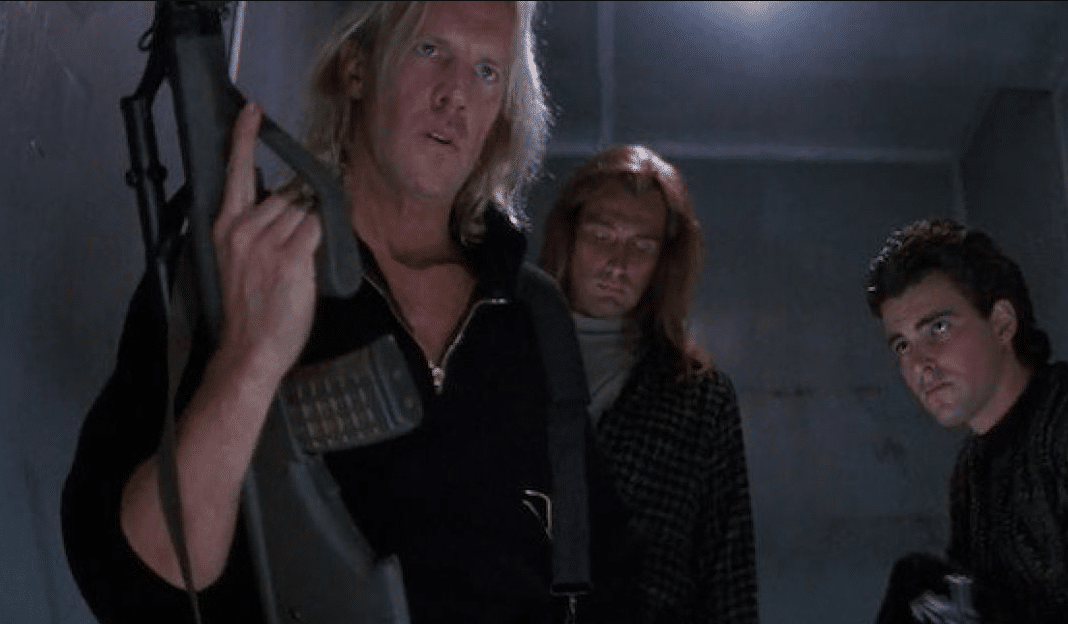 The two had studied together at the Bolshoi, but an angry Godunov said his old friend "threw me away like a potato peel.″ The tall, lean dancer with long, straight hair appeared on his own TV show, "Godunov: The World to Dance In,″ in 1983-84 before starting his acting career as an Amish farmer in the Harrison Ford thriller "Witness″ in 1985.
His other movie roles included a supercilious conductor in "The Money Pit" with Tom Hanks, and a psychotic killer opposite Bruce Willis in "Die Hard". More recently, he had roles in two little-known films: "The Runestone" and "Waxwork II: Lost in Time." Just weeks ago he was filming a movie in Budapest, his publicist said.
Alexander Godunov Net Worth
Alexander Godunov's 2018 estimated net worth is Under Review` up from Under Review in 2017 with estimated 2017-2018 earnings` salary` and income of Under Review.
Based on our estimates` Alexander scores in the top percentile when it comes to other people in groups mentioned previously! Alexander Godunov's estimated 2017 and 2018 income` earnings` and salary come to a total of Under Review.
Alexander Godunov Elizabeth Montgomery
Elizabeth Montgomery, 57, actress who portrayed a sorceress named Samantha who cast spells with the twitch of her nose on TV's "Bewitched" (1964-72), a comedy series that was one of ABC's biggest hits; after "Bewitched," she focused on TV movies; the daughter of Hollywood star Robert Montgomery, she also appeared in a few films in the 1950s and '60s, including "The Court-Martial of Billy Mitchell"; May 18, in Los Angeles, of cancer.
Here we are again adding to the list of men she got down with. Maybe Elvis did not have an abusive trait with him, he is the very rare exception. This next person was an alcoholic and abusive as well. His life spiraled out of control but Montgomery wanted it all.
Alexander Godunov was her next man of interest in hopes that she could fix him. "He was an alcoholic and she was drawn to him, perhaps hoping to rescue him, says Pilato. He was abusive and self-destructive. Elizabeth had an affair with him while with the man who became her fourth husband."
How Did Alexander Godunov Die?
A nurse who had not heard from him since May 8 went to his home in the Shoreham Towers, West Hollywood, California, where his body was discovered. Godunov's death was determined to be due to complications from hepatitis secondary to chronic alcoholism.
How Old Is Alexander Godunov?
45 years (1949–1995)
How Tall Is Alexander Petrovsky?
Citizenship-Latvian & American
Occupation-Dancer, actor
Years active- 1968–present
Height- 1.65 m (5 ft 5 in)
Is Alexander Godunov Still Alive?
Die, 18 May 1995, West Hollywood, California, United States